Invocation of the Incisor and Other Dark Tales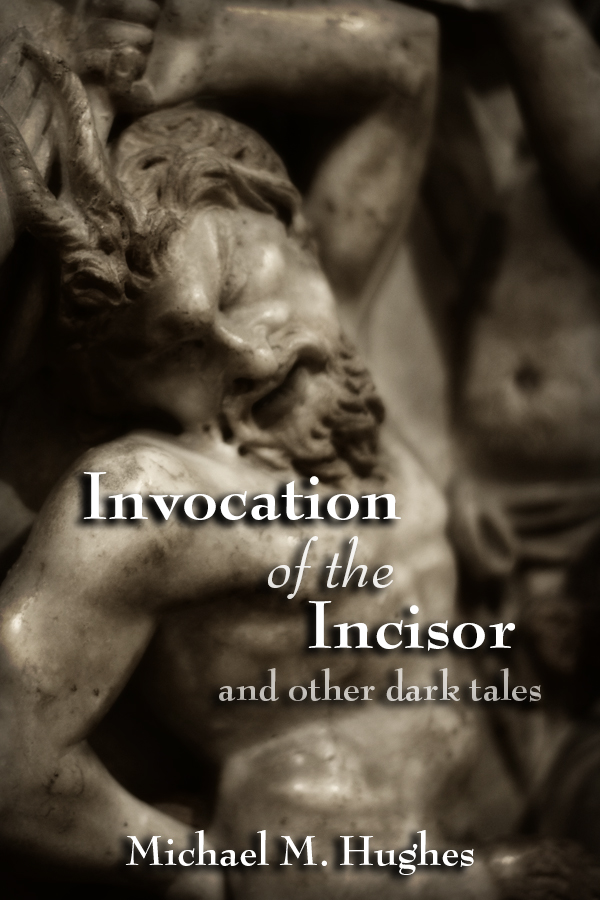 Available now for sample or purchase via Amazon, Smashwords, Kobo, iBooks, and soon B&N.
I finally put together a bunch of my short stories into a collection, and it's now available as an ebook from Smashwords. You can purchase it for $1.99 (cheap!).
Here is a listing of the stories, with a brief description:
Six tales of modern horror from a delightfully twisted mind:
Invocation of the Incisor: A couple vacationing with their infant daughter at the Delaware shore awaken an ancient secret.
Occupants: A novice occultist is initiated into the dark truth behind alien abductions.
Lunch Meat: In the dsytopian future, meat is not quite what it seems.
The Milk Man: A kidnapped corporate fixer has his lactose intolerance pushed to horrifying limits.
The Blackwater Lights: A reporter investigating mysterious aerial lights in a rural West Virginia town comes face-to-face with their mind-melting source. This was my very first published short story (in the anthology Legends of the Mountain State: Ghostly Tales from the State of West Virginia, edited by Michael Knost and published by Woodland Press).
Enochian Call: A call to a phone sex line leads to a hellish encounter with a faceless sexual predator.
This is not material for those who are easily disturbed or offended. But you wouldn't be here if you were, right? Guaranteed vampire- and zombie-free.